VantageOne is once again proud to be a sponsor of the Community Futures, North Okanagan Enterprize Challenge.
This entrepreneurship competition is designed to give new and start-up businesses the chance to 'pitch' their business idea to a panel of judges just like North Okanagan's very own Dragon's Den or Shark Tank. As a participant, you'll be assigned a mentor to help you prepare your presentation. You'll compete
in the initial pitch, and you could be chosen as one of seven people to advance and deliver a final presentation!
You could be one of 3 winners sharing prizes worth over $35,000!
Last years 2nd place runner up, Juanita Miller, Juanita Miller Nutrition was mentored by our Commercial Services Account Manager, Amy Gillies!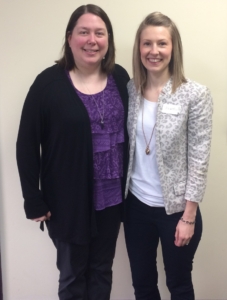 How it Works:
If you're a budding entrepreneur or the owner of a new startup, and you think you can convince local business leaders you've got a big idea, what are you waiting for? As a participant in the Enterprize Challenge you:
• Can participate individually or in a team
• Can be an existing business IF the business has started within 2017 (Proof of business registration will be required)
• Is a qualified business or is a social enterprise
• Will receive mentors from the community to prepare
• Will complete two tasks and face possible elimination after the first
Eligibility and Rules:
• Must be located/operated in the North Okanagan (Vernon, Lumby, Armstrong, Enderby, Falkland)
Ineligible business models:
Business models that will not be considered in this competition include:
• Multi-level Marketing
• Franchise Businesses
• Prescribed/controlled models (Avon, Epicure etc)
• True non-profit
For more information and to Register Online, visit the Community Futures Enterprize Challenge webpage by Clicking Here.
Sign up for our Newsletters!