Government Relief Enrollment: Use Full Account Number
When filling out your Government Relief application, or any debit/credit to your account please make sure you input your full account number.
Your full account number is 9 or more digits your shorter member number is 5-7 digits.
What is my Full Account Number?
There are a few ways you can get your full account number:
1. Give us a call
Local calls: 250.545.9251
Toll free: 1.888.339.8328
2. Locate a Cheque
Your full account number will be the far number right on the chqeue, as noted below.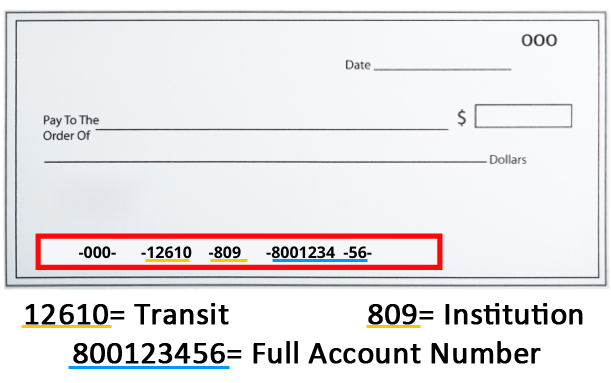 3. Hop Online and pull a Direct Deposit and Pre-Authorized Debit (PAD) Form
Log into online banking
From your account list in the middle of the screen click on the account you wish to use. Most members will use their Main chequing account (Maximizer) for this.
After you have clicked the account you will see a link at the top of the page "Direct Deposit and re-Authorized Debit (PAD) Form"
Click this link to generate a form that will have your full account number!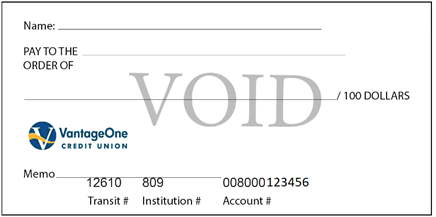 Please note you do not need to include the leading zeros 008000123456 would be 8000123456
https://www.vantageone.net/wp-content/uploads/2017/09/2.png
270
350
Michael Bellamy
https://www.vantageone.net/wp-content/uploads/2020/04/VOCU_logo.png
Michael Bellamy
2021-01-12 12:08:48
2021-01-18 17:10:04
Government Relief Enrollment: Use Full Account Number