Winding Down our Real Estate Division
After eight years and a lot of hard work by our people, we made the tough decision to wind down our realty subsidiary, VantageOne Realty. Our goal going into the business was to add value to our members by saving in real estate commissions as well as bring new revenue sources into our organization. We were successful in saving our members real estate commissions; however, couldn't meet the revenue targets we required for the business. As a result, we made the difficult decision to wind down the business and focus on our core businesses — providing financial services to our members.
We wish to acknowledge our realty staff worked hard over the past 8 years. We saw a strong commitment by our real estate team to provide trusted personalized service to our members and clients. We thank all our VOR staff past and present for their efforts and we have worked with current staff to assist in their transition to other offices and directions.
In the highly competitive business word, the decision on what we do and don't do is critical for our ongoing growth and prosperity. The choice to wind down VantageOne Realty was difficult; however, is the right decision so we can focus on core business growth into the future. VantageOne Realty will be winding down by the end of 2018 and we look forward to continuing to serve our valued members and clients in our core businesses of banking, investing, wealth management, loans, mortgages, leasing for both consumers and businesses.
Glenn Benischek
Chief Executive Officer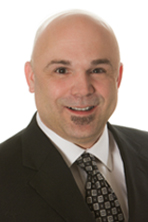 https://www.vantageone.net/wp-content/uploads/2017/09/2.png
270
350
Michael Bellamy
https://www.vantageone.net/wp-content/uploads/2020/04/VOCU_logo.png
Michael Bellamy
2018-12-21 14:13:36
2018-12-21 14:13:36
Winding Down our Real Estate Division